The issue of security in the cyber world has now long been studied and is still a constantly evolving subject that requires continuous updates and in-depth analysis and must be addressed by adopting an interdisciplinary approach, integrating knowledge and experience.
Leonardo therefore wanted to create an Academy, a place for discussion and training, for study and integrating skills, where a culture for and all about security can be promoted and shared.
The Leonardo Cyber & Security Academy is an advanced training hub located in Genoa. It was entirely set up with help from Leonardo Global Solutions in two and a half busy, intense months of work.
"We are continuing to invest in innovation and we are now creating", explained Alessandro Profumo at the recent grand opening, "a European centre of excellence for training in the skills required to overcome the challenges of cyber security and to support the digital transition".
The approximate 1000 square metres of surface area of this centre of excellence have been completely redesigned, creating various venues suitable for any needs that an academy might have. The entrance on the northern side features a reception hub. From here, the space opens up into common areas where there are meeting rooms, a hack arena, and rooms suitable for face-to-face lectures, exercises and seminars. One hallmark feature is also the Cyber Showroom, located in the southern part of the layout.
Generally speaking, the environment is free-flowing and well-balanced thanks to the use of curves made from different floors, sound-absorbing panels for walls and false ceilings and functional separate stations that can accommodate the Academy's work. In terms of furniture, a customised choice was made in order to create a harmonious balance between the venue and the building's hard, angular walls.
It is a modern, innovative place, where you can create, preserve and share that culture of security which is essential for tackling the complex challenges of today and tomorrow.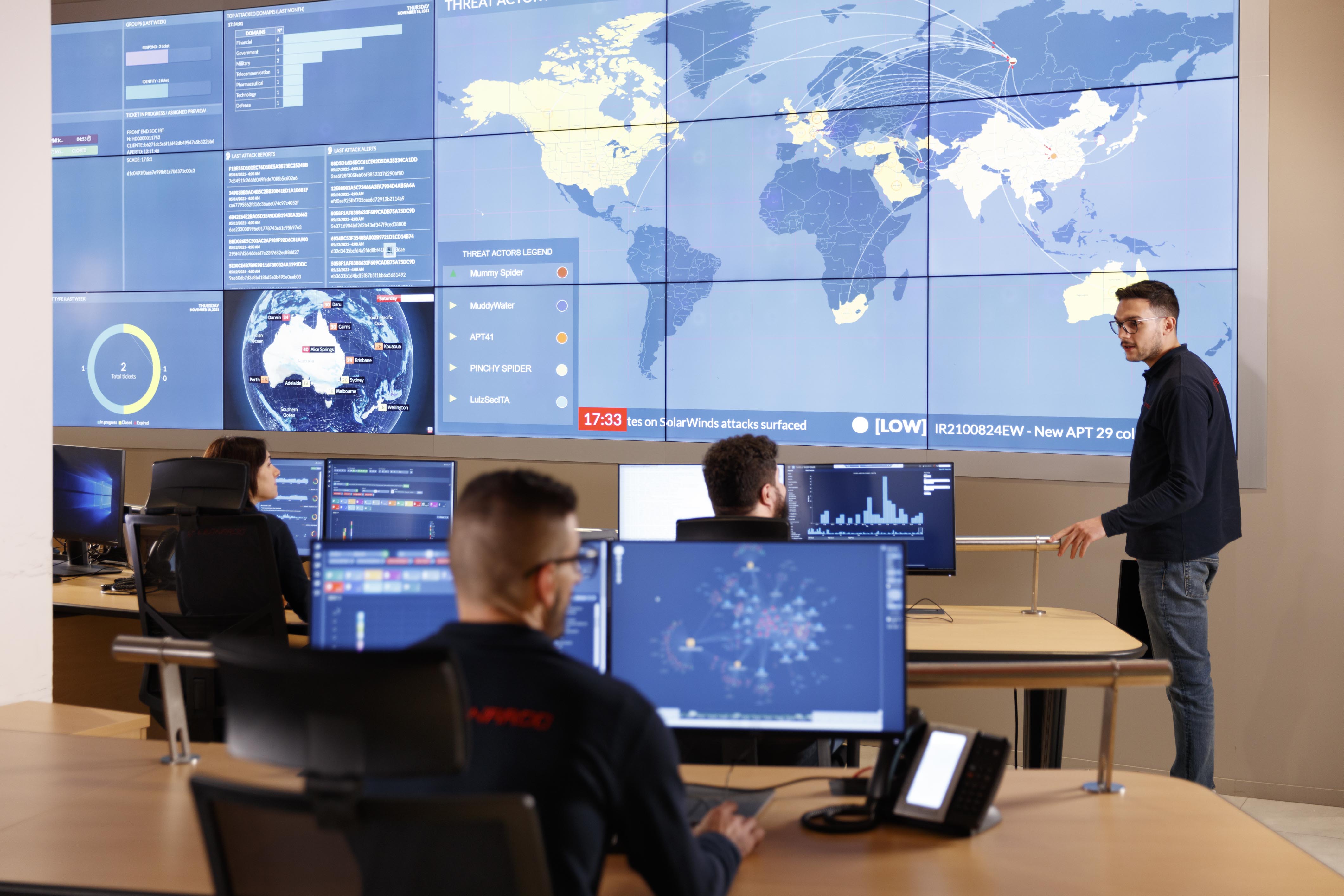 For more information, please visit the Leonardo website.