A shift to a new sustainable energy culture is one of the goals that LGS has pursued for years, with much success. Because responsible behaviour from everyone can have a major impact on improving the efficiency of the Group's consumption. We talk about it with Giuliano Mameli, the Energy Manager at LGS and Leonardo from the Real Estate, Facility & Environmental Services Business Unit.
Let's start by outlining what type of collaborative relationships exist between the departments, the LGS Energy Management Unit and LGS's other internal facilities?

Collaboration with LGS's internal facilities and departments has always been a key point for energy management processes. Alongside establishing the guidelines for action together with Corporate, our task is to identify technological and innovative solutions that bring a real energy benefit to factories. When carrying out our work, we therefore go beyond the classic relationship between LGS and the departments for sites' system management, and instead we work through integrated working teams that have the joint goal of reducing the structure of consumption, whether it is linked to production or general plants. The constant contact and close collaboration with our colleagues involved in energy efficiency initiatives proves to us every day the pool of skills acquired by LGS, which represents an important asset to be protected.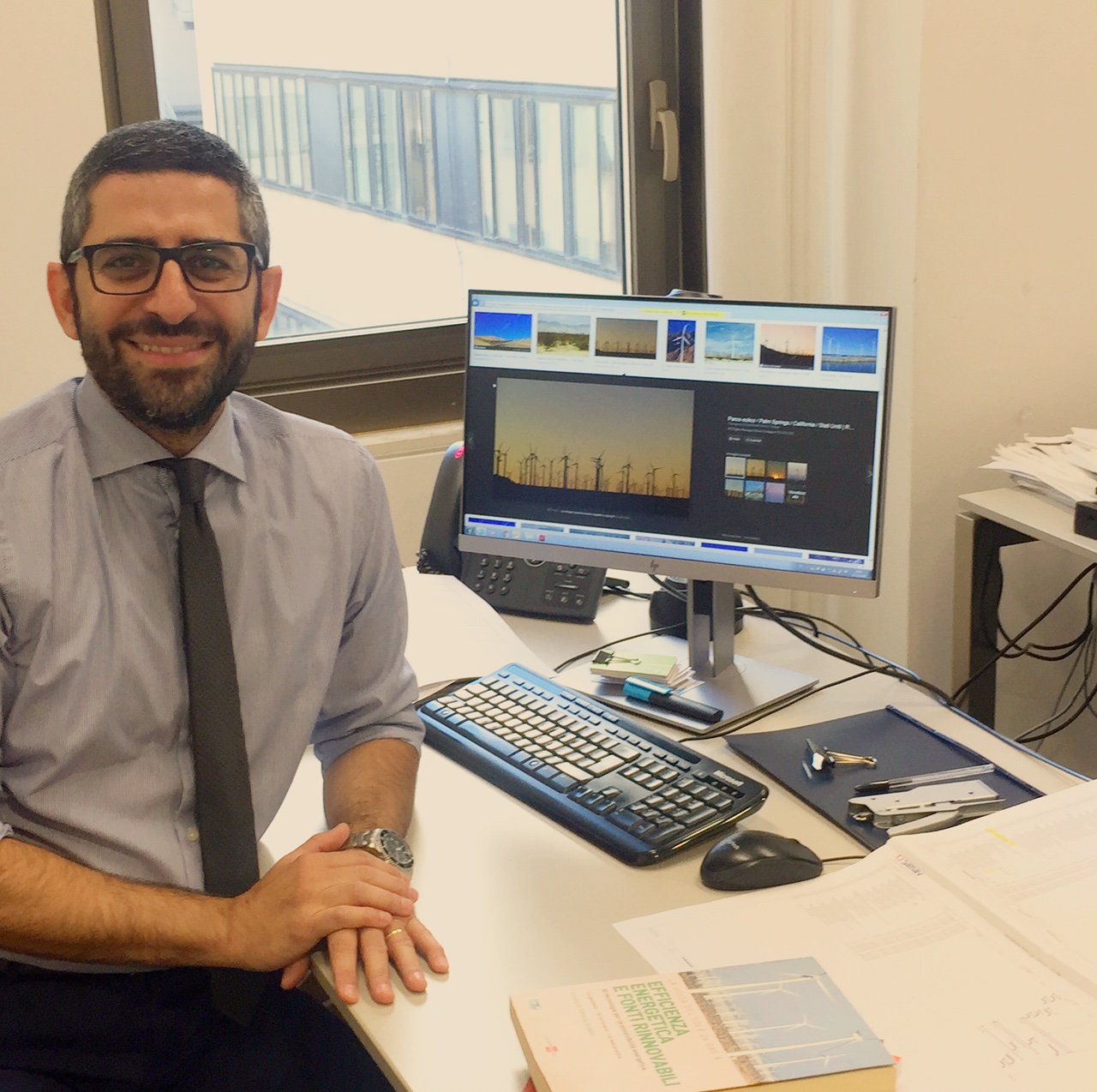 Energy Management and Sustainability: how much are these two areas linked and what is LGS's contribution to the work coordinated by Leonardo Corporate?

Energy Management, and all the services which LGS carries out for the departments, is one of the key points of Leonardo's approach to sustainability. All the activities in the field of energy management are part of Leonardo's Sustainability Plan and contribute towards the efficiency targets set out in the Integrated Report. LGS's processes and initiatives have always been an integral part of the reporting carried out by Corporate, for example, the Integrated Report, the Dow Jones Sustainability Index and the Carbon Disclosure Project. In 2021, Leonardo was included for the twelfth year running in the Dow Jones Sustainability Indices, obtaining the highest score for the third year in a row among the companies in the Aerospace & Defense sector, proving that the focus on all aspects of sustainability (environmental, social and governance) is a key point of how our company does business and which each of us must "replicate" in our daily work.
Can you explain how the Energy Manager and Fleet Manager are connected (issues of energy efficiency and sustainable mobility)?

The issues of sustainable mobility have always been linked to energy management: they also represent a way of reducing the emissions generated, either directly or indirectly, by our business. Leonardo's contribution to the engineering, development and production of products that are increasingly efficient in terms of consumption (primarily aircraft, helicopters and support systems) makes us a leading player in the future transformation of mobility, meeting the urgent need to reduce global emissions. In some cases, our factories are comparable to small urban centres and the actual flows of employees coming in and going out are substantial. Improving the efficiency of these flows and converting our means of transport to hybrid/full electric technologies, together with an increase in the generation of energy from renewable sources, can help us reduce our environmental impact. Our entire supply chain, which continuously moves incoming and outgoing goods from our factories, will also have to "grow" with us, helping us improve the efficiency of our products' carbon footprint.

A message to share.

Energy must be the key to our process of growth, both individually and as a Group. It is a positive force that allows us to be satisfied personally and to make a major contribution to the development of our LGS and Leonardo which, now more than ever, need all of our enthusiasm.